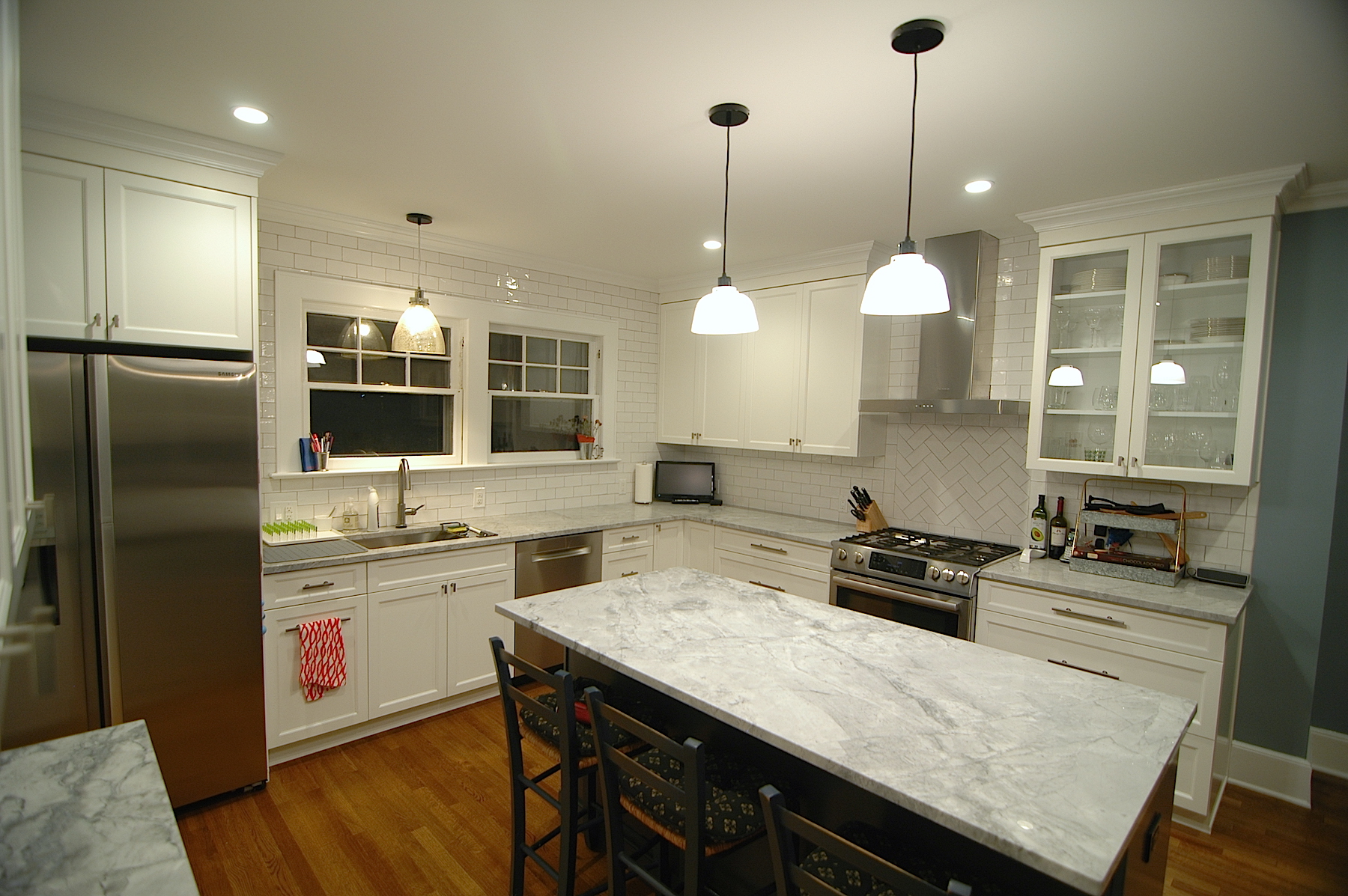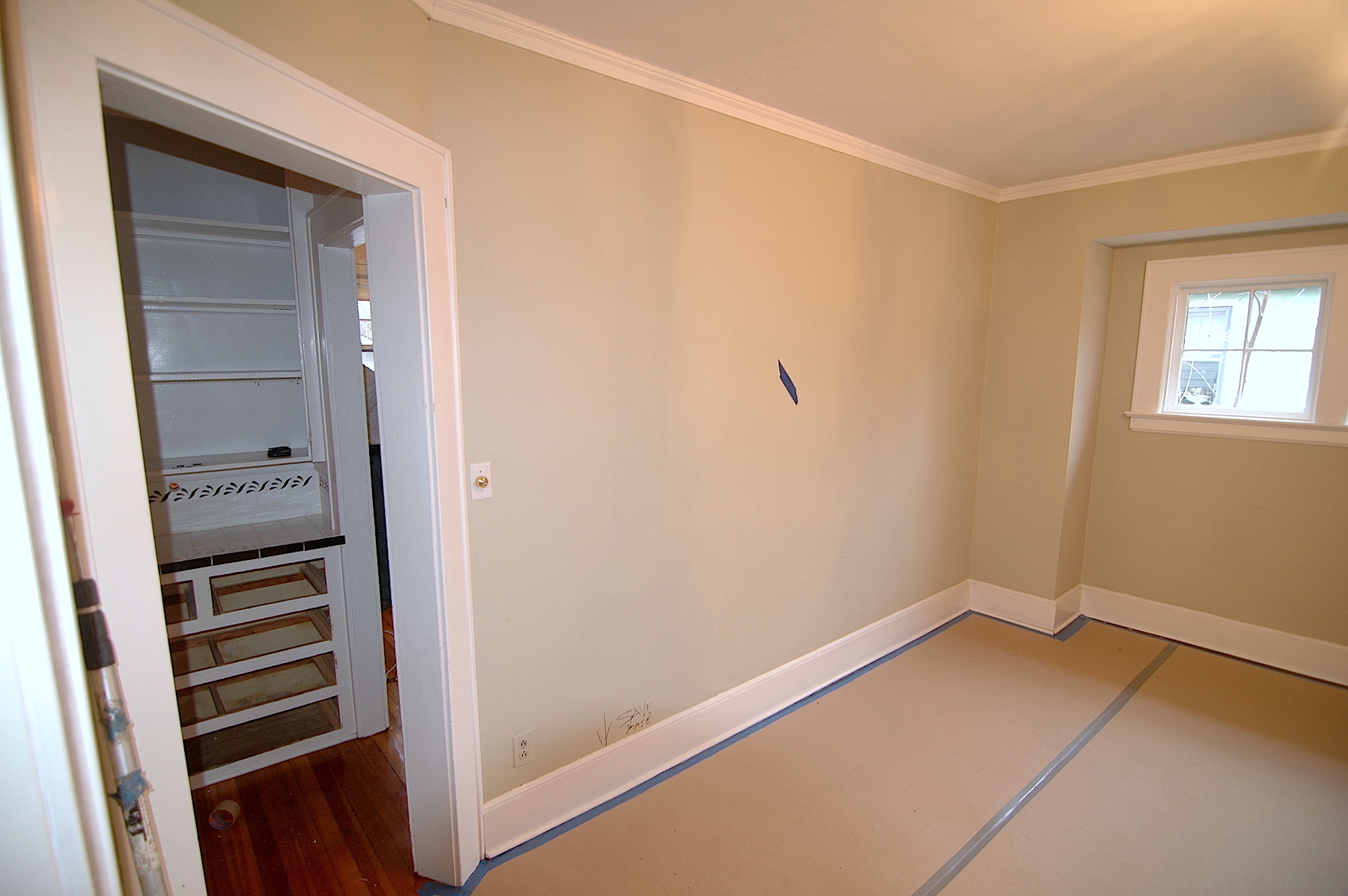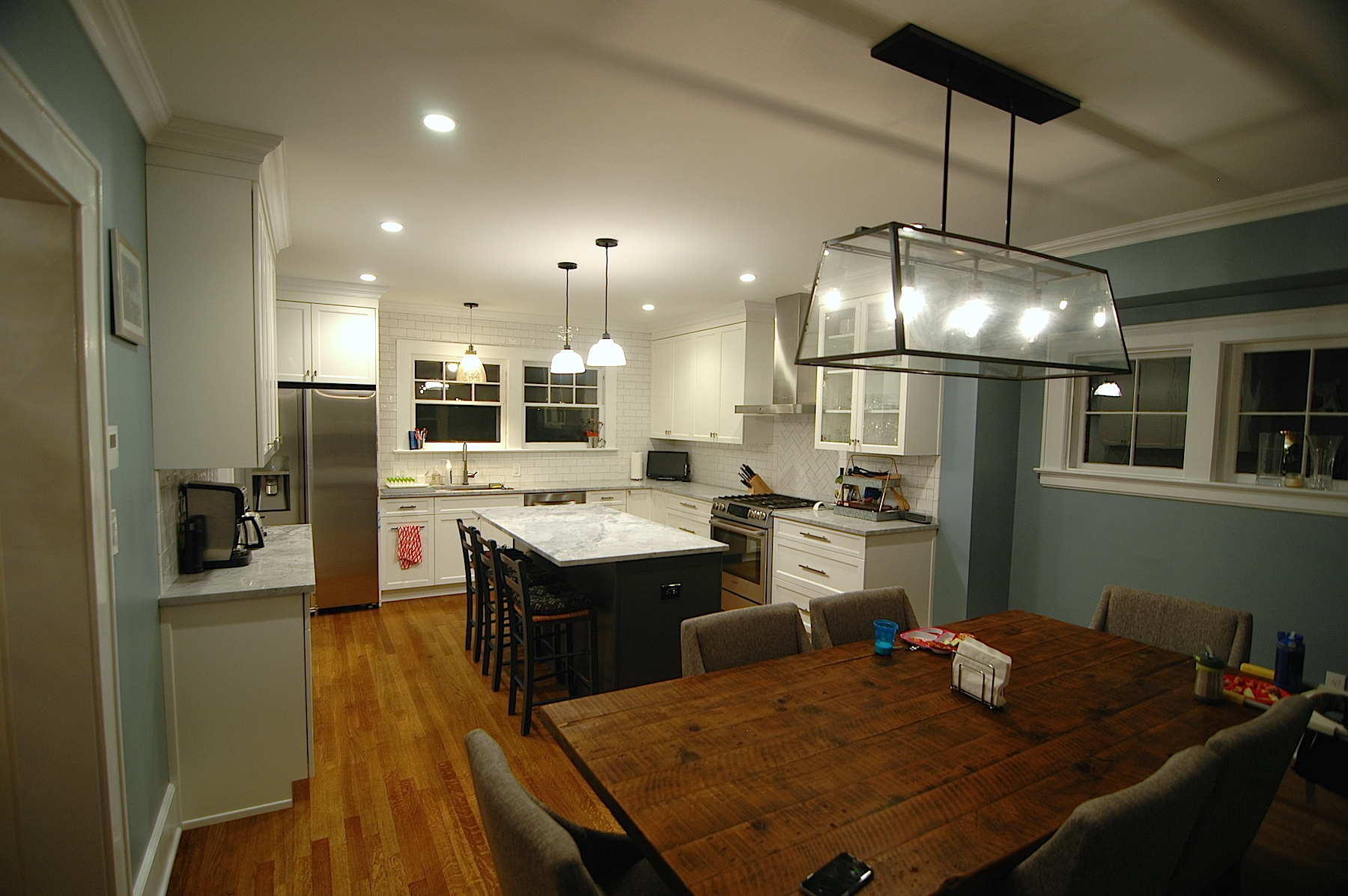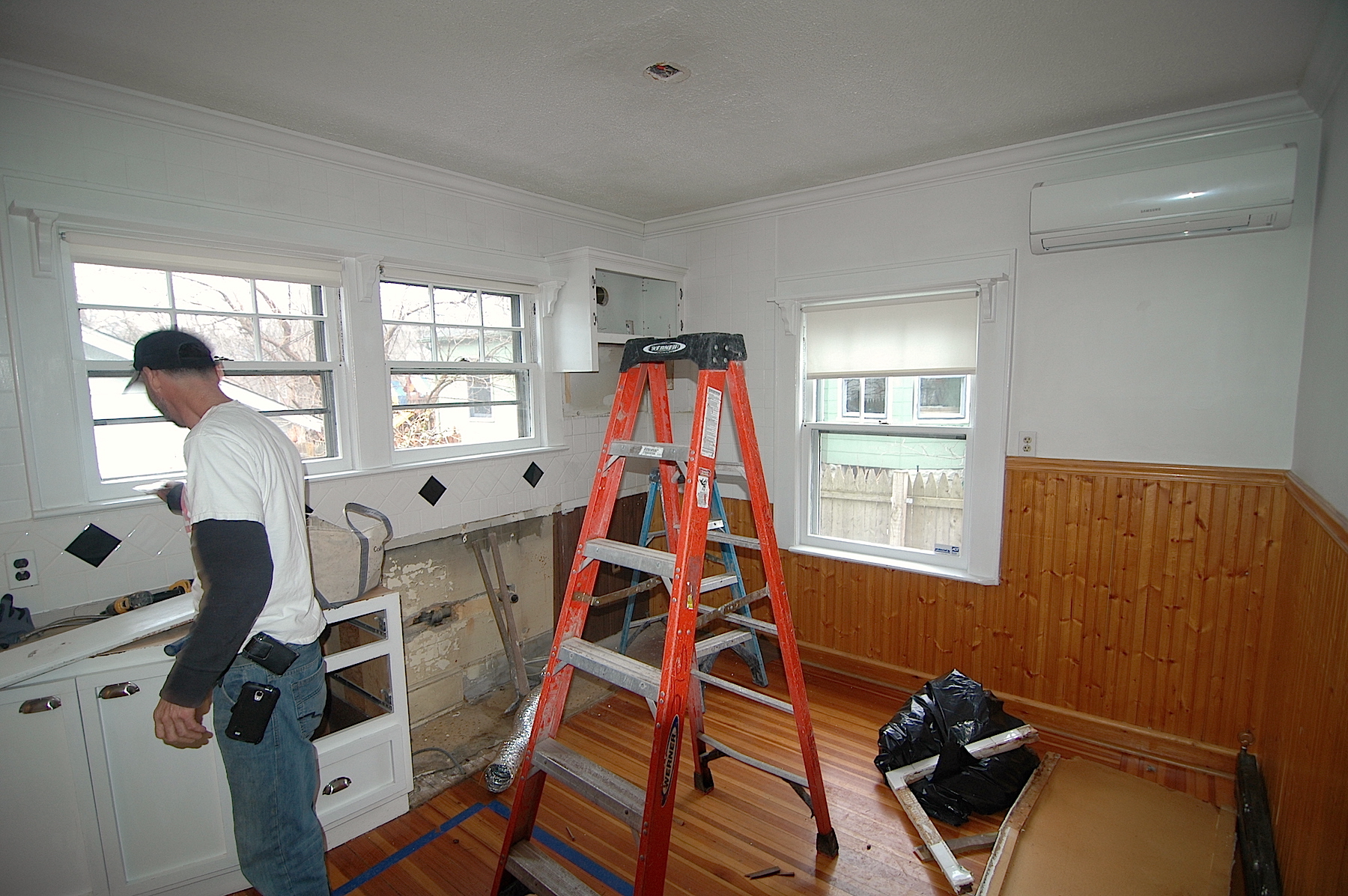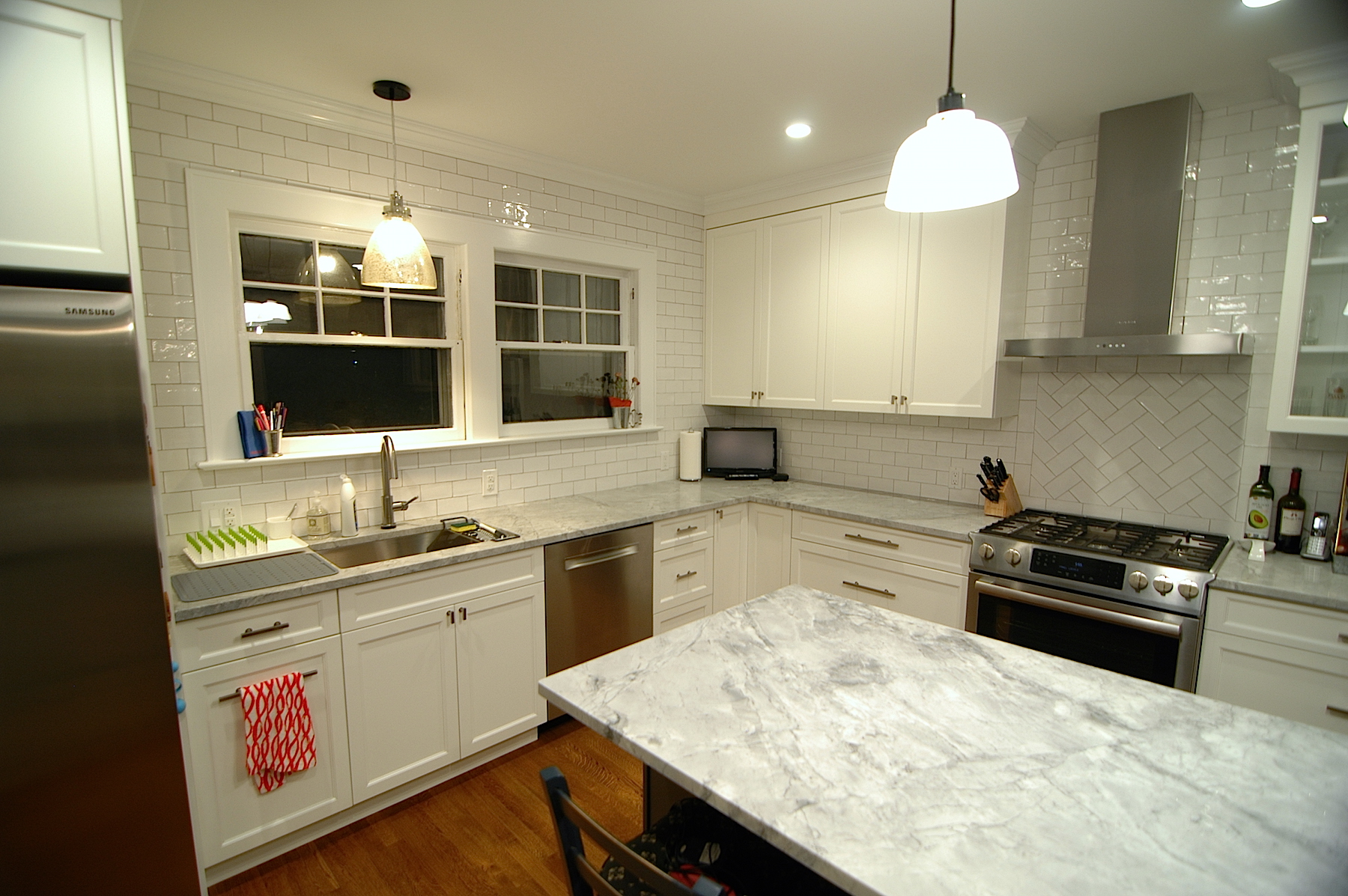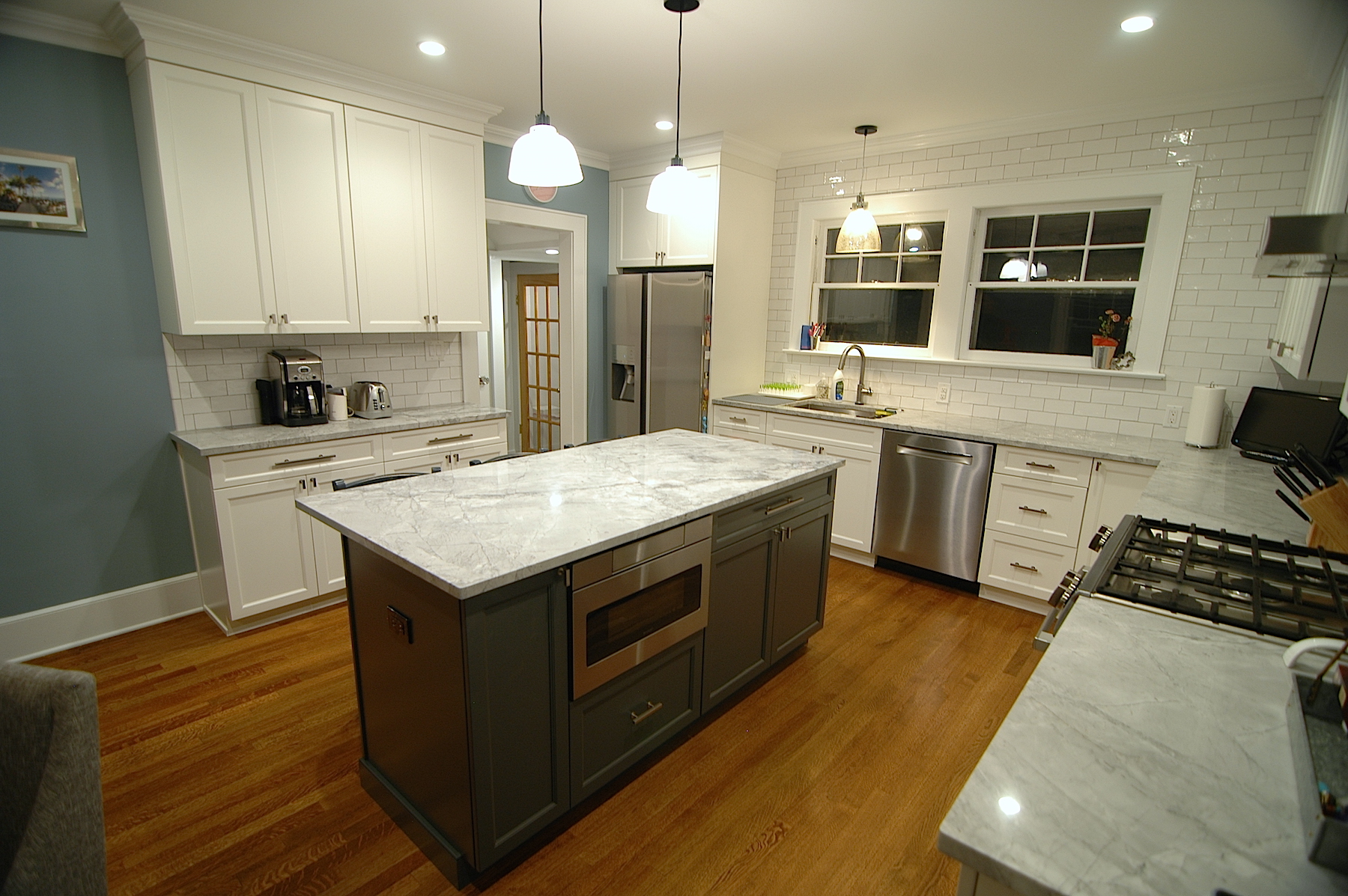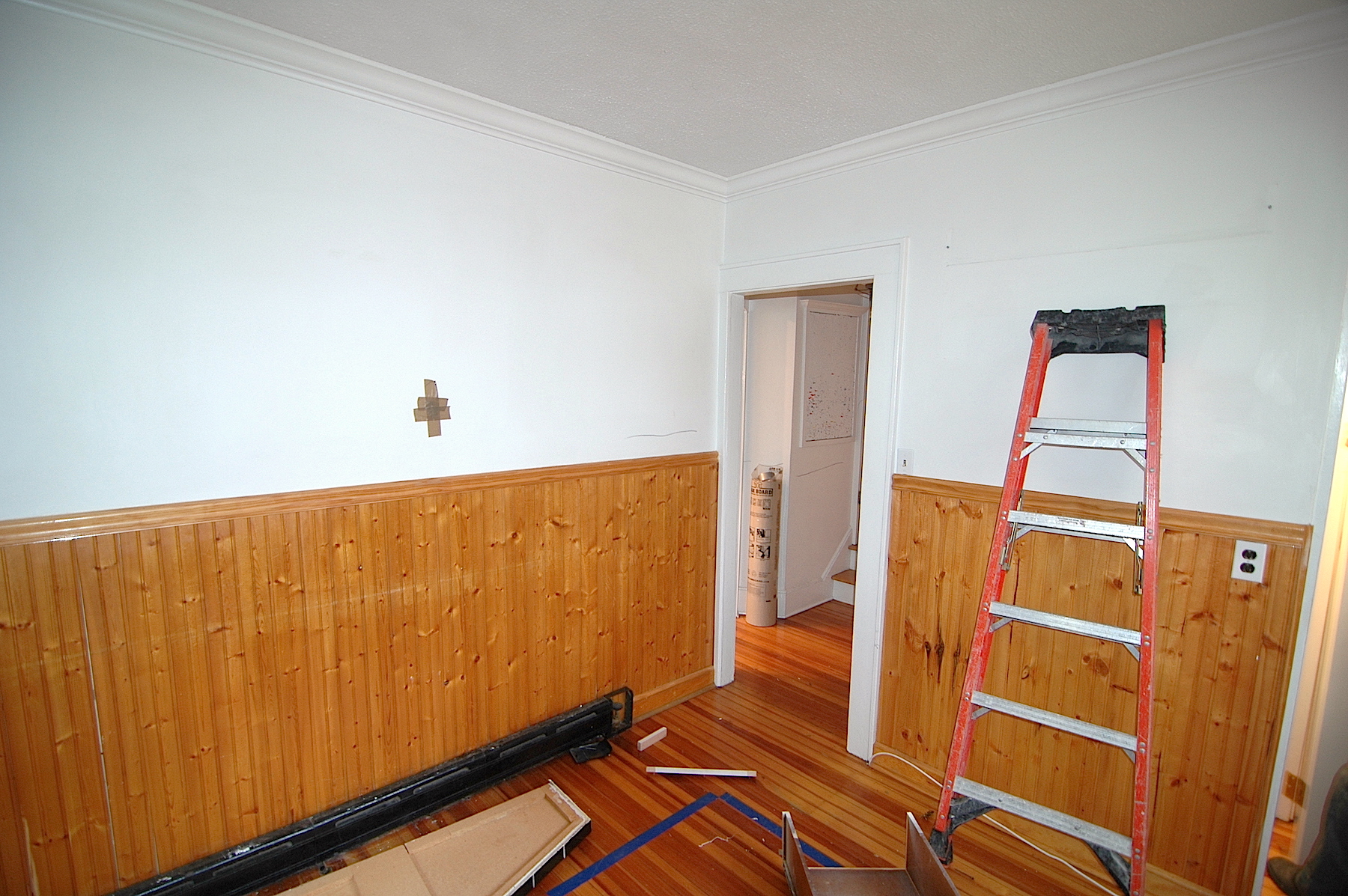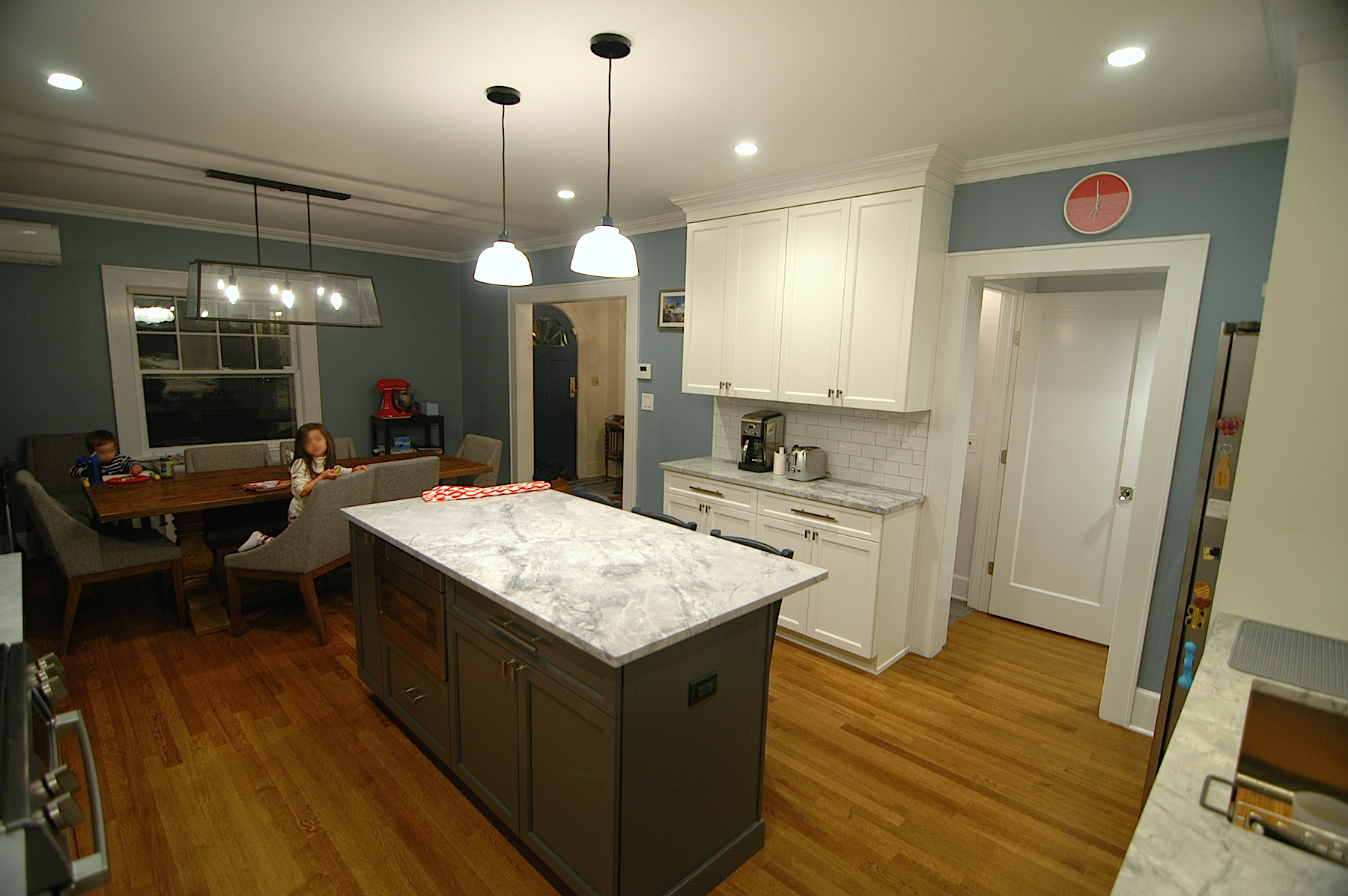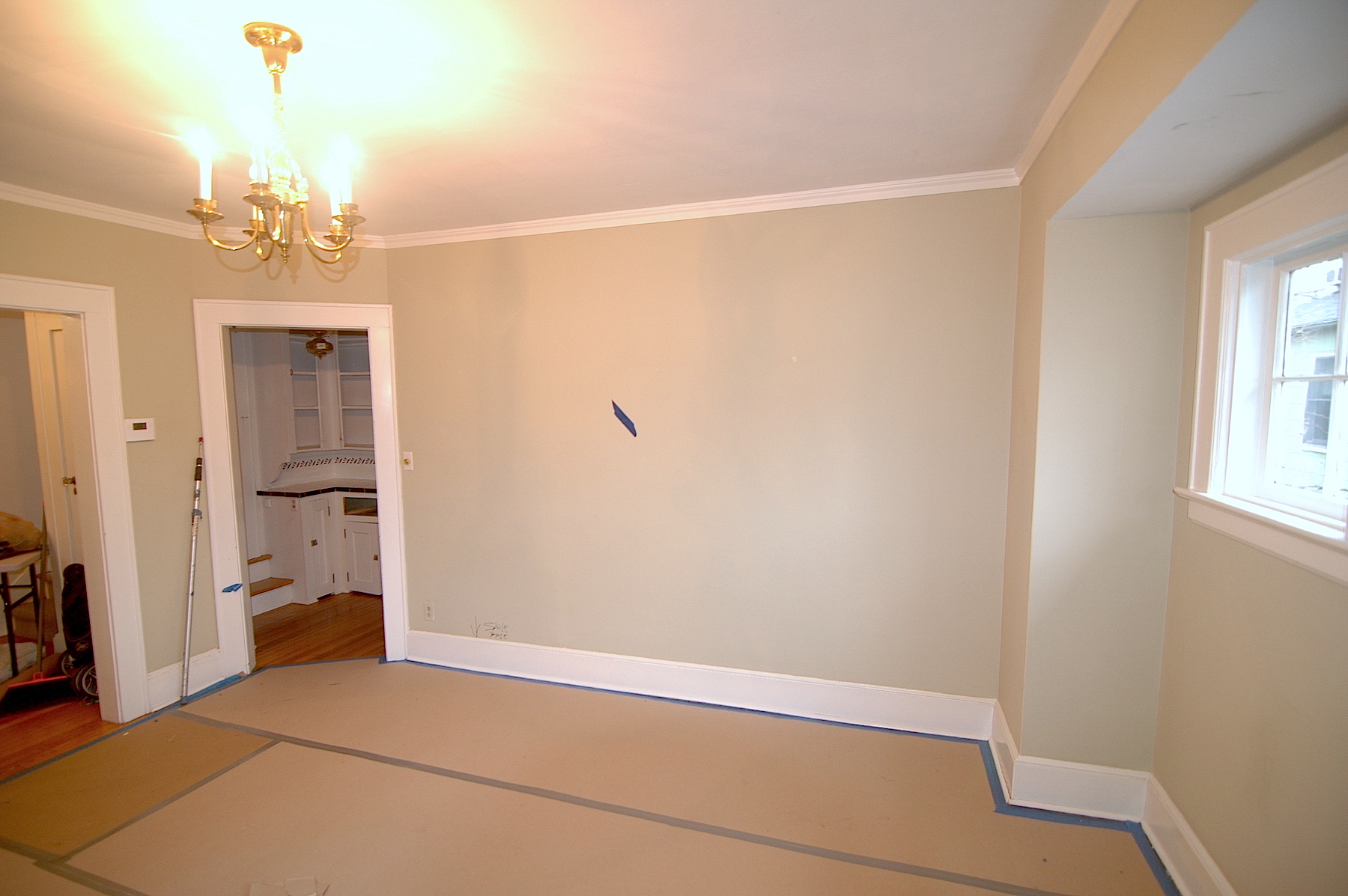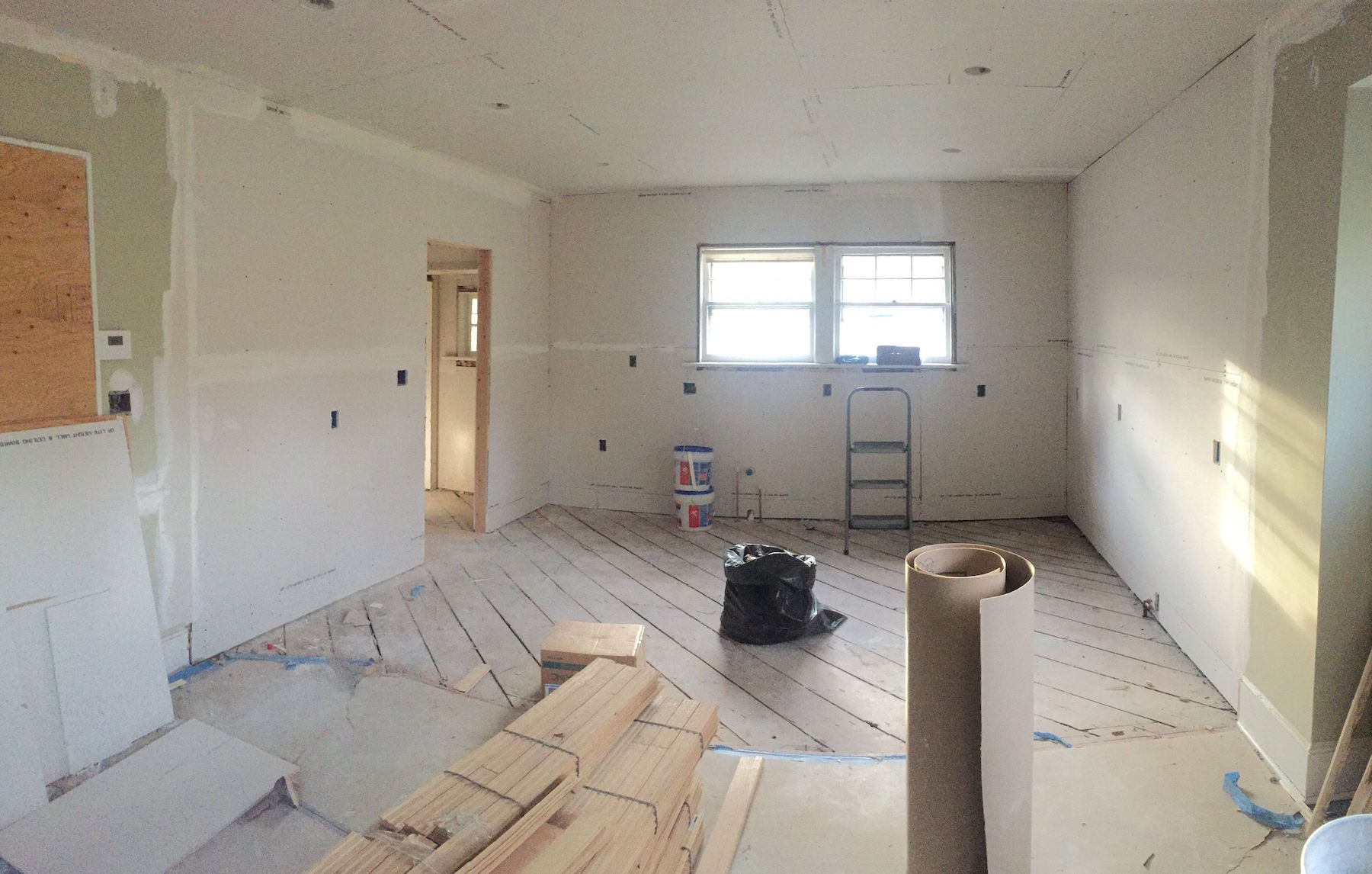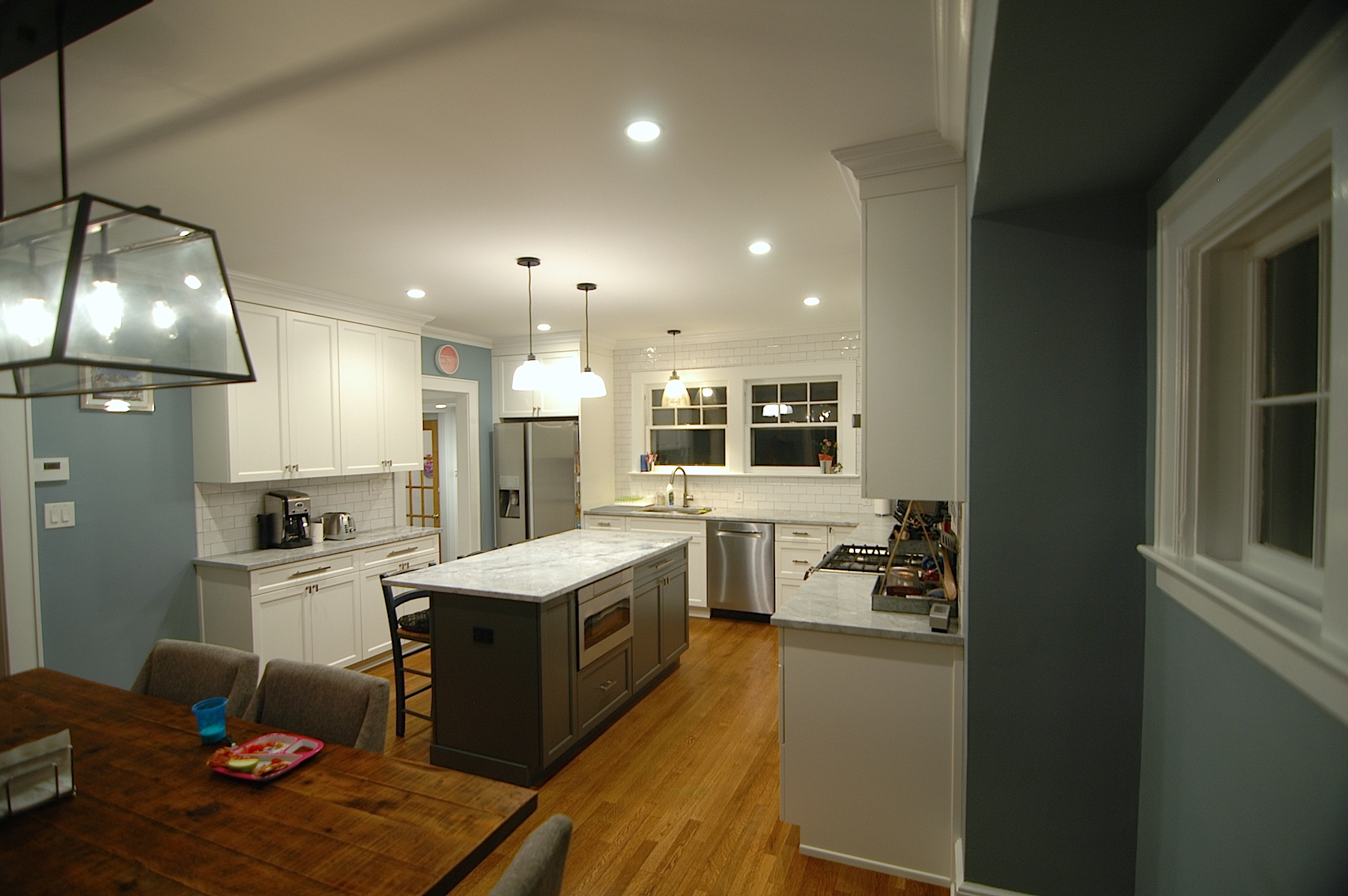 It's not unheard of to commute out of town for a project. So when we received a call earlier this year from "Honolulu, HA", we got somewhat excited. But as it turned out, the call was from a family living here in Montclair. So rather than traveling across the world, we only had to travel across town to help this young family transform their kitchen into a brighter, more enjoyable space. While photographing the final product, we asked their 4-year old daughter what she thought about the new kitchen and her answer pretty much summed up.

"Our new kitchen is SO much better!"

As for what made it better? By doing away with the awkward butler's pantry, we were able to create space for a much needed powder room on the 1st floor. Although one window was removed to make room for the new Bosch range and chimney hood, the new kitchen was actually made brighter by removing the wall that once separated it from the dining room, The stained quarter sawn white oak floors of the dining room were extended into the kitchen to serve as a great backdrop for the two-tone custom cabinets from Plain & Fancy Montclair. A special thanks to Standard Tile, Build.com, Dente Trading, Kohler, Samsung, Brizo and Sharp for providing other finishing touches to round out this beautiful renovation.