Happy Graduation ≠ For Sale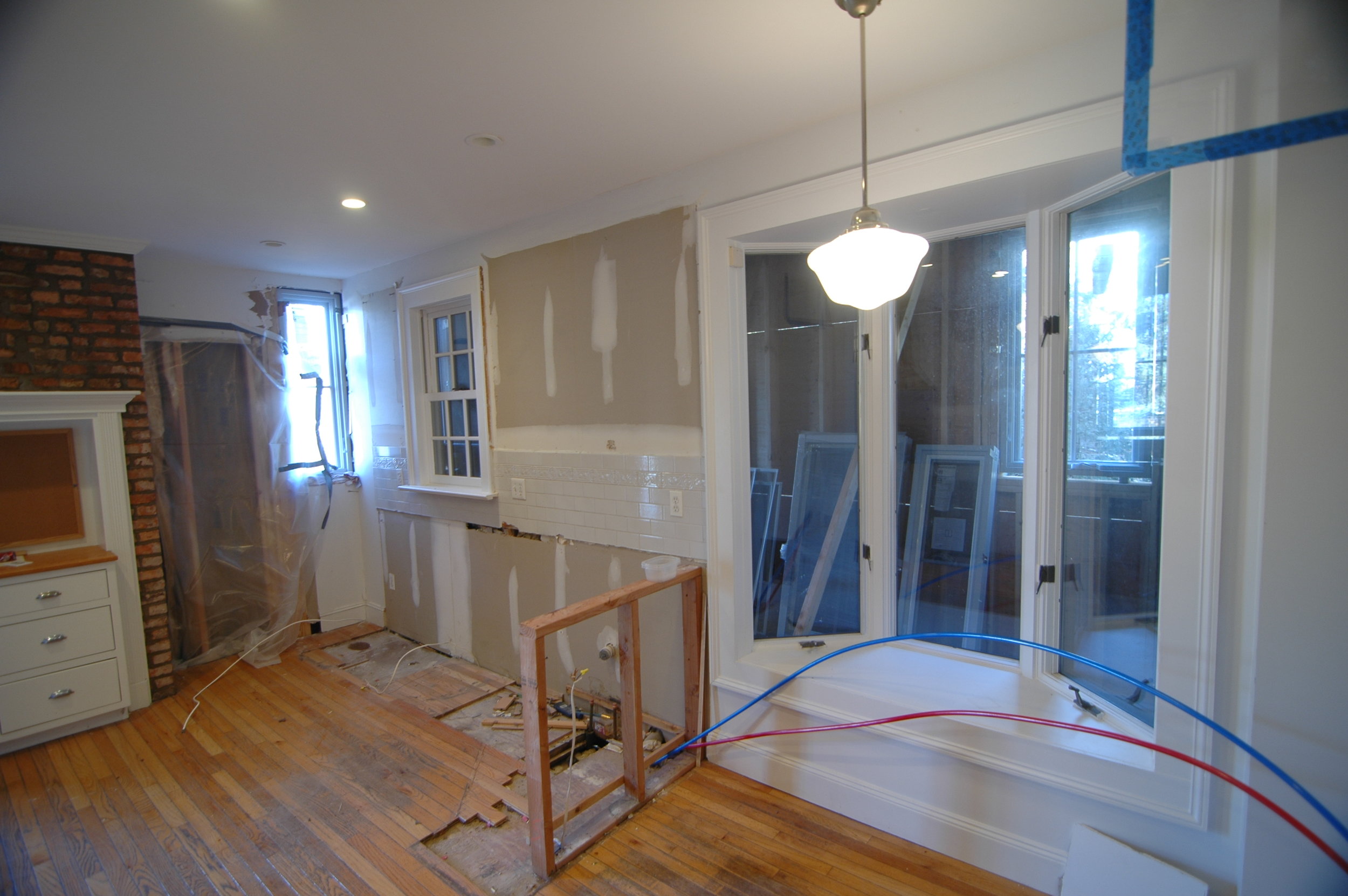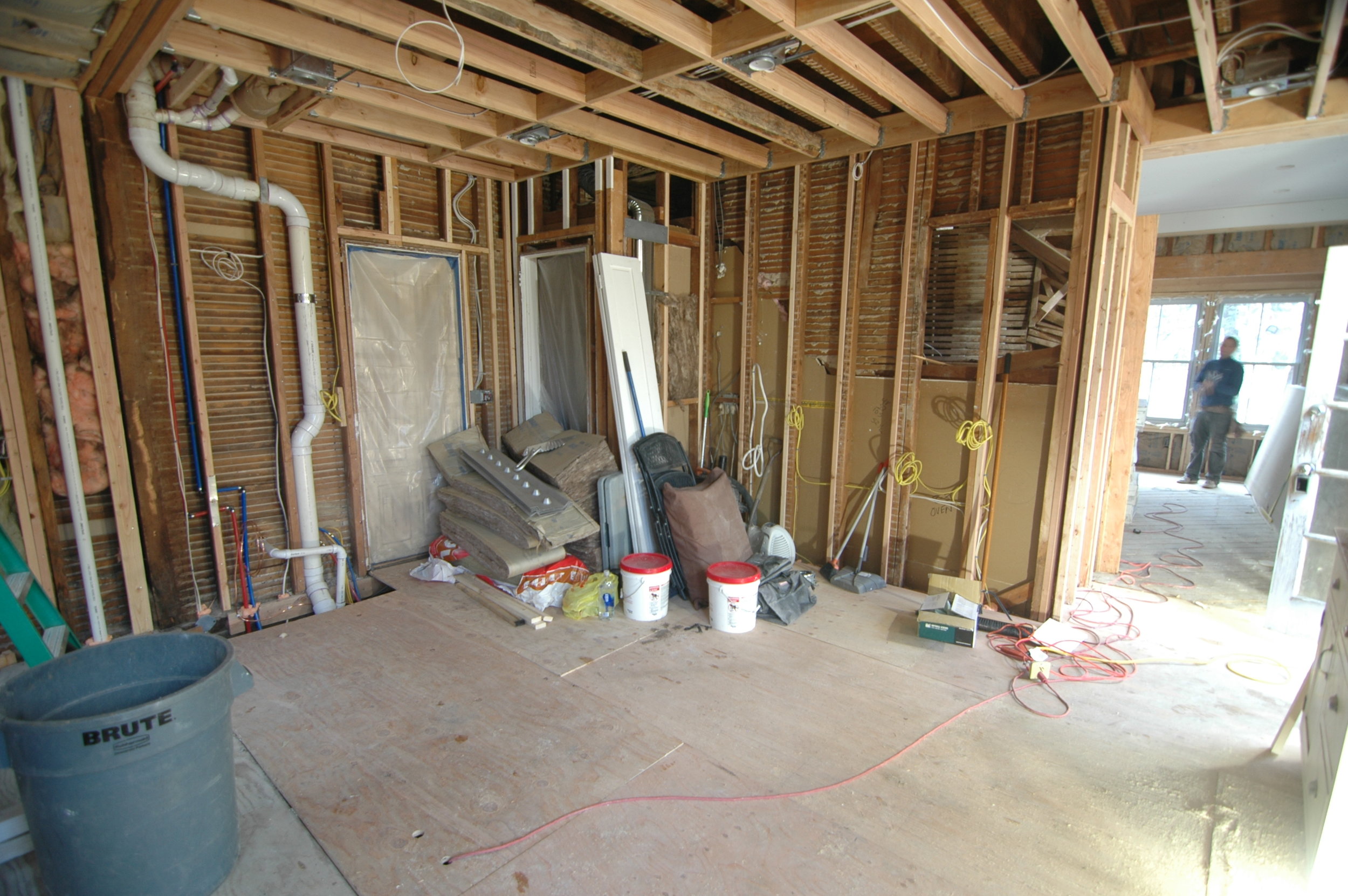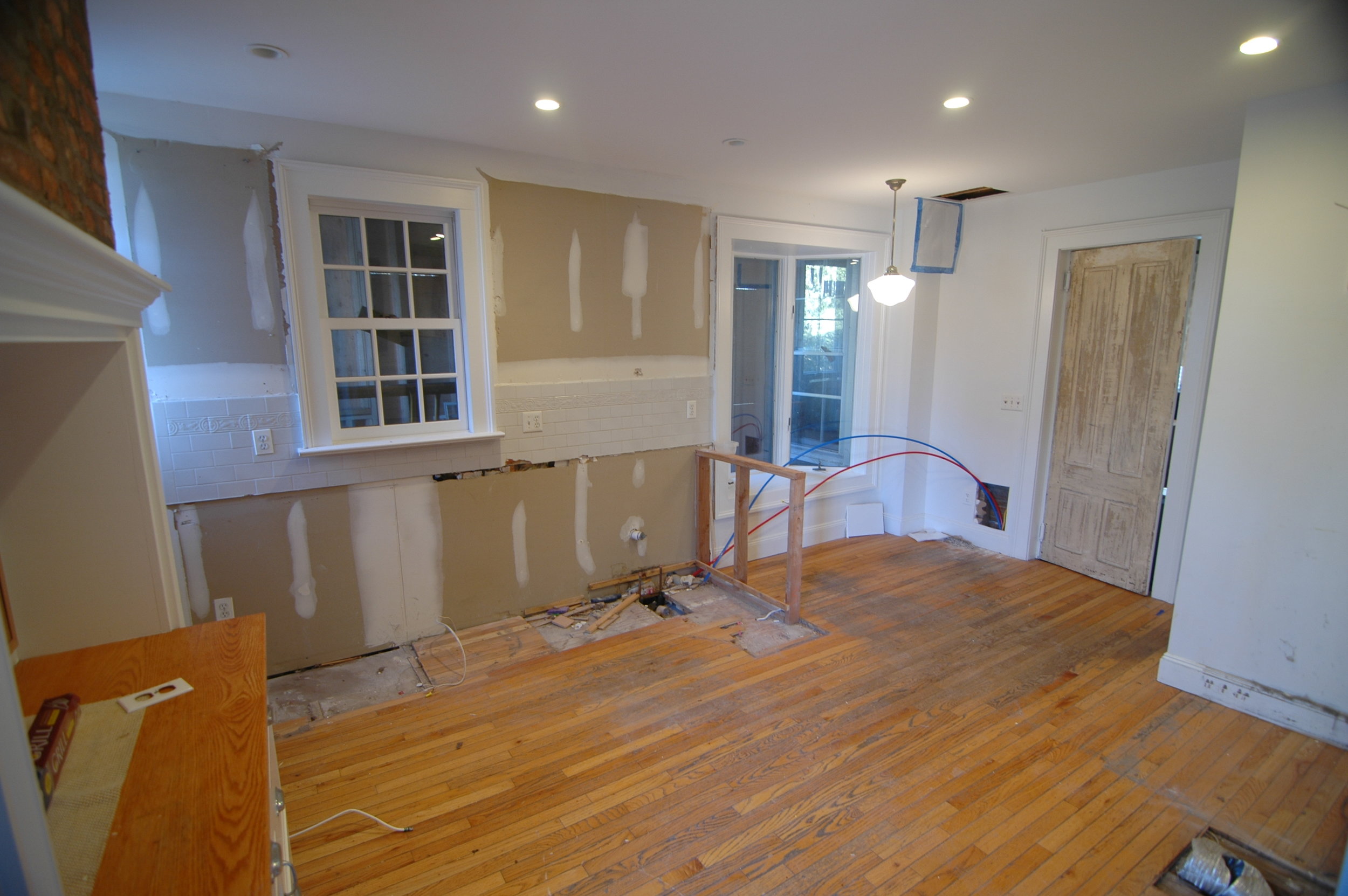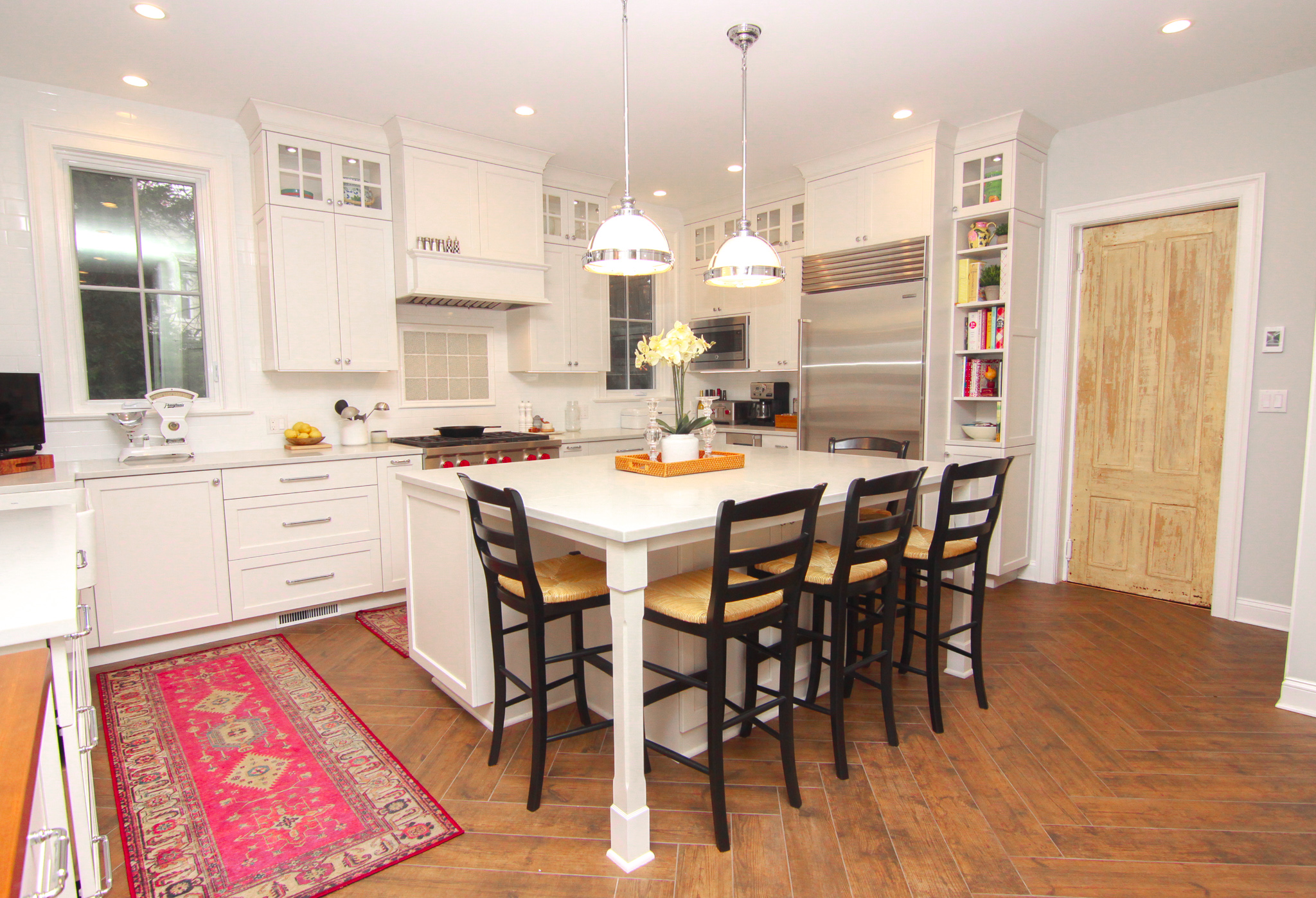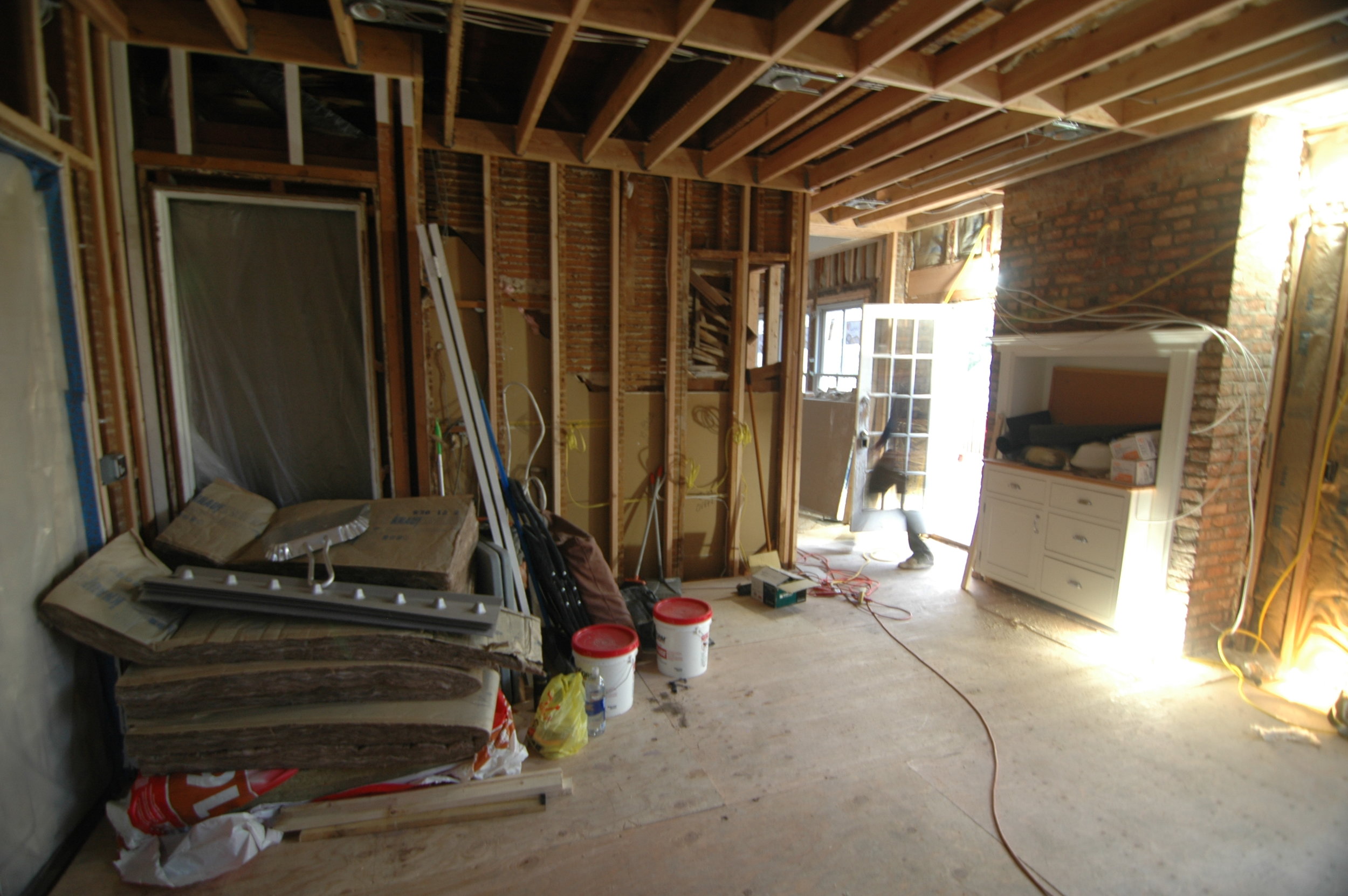 In late Fall of 2017, we received a call from our friend Karin Robinson of Wright + Robinson Architects regarding a project she designed for a local family. Although their youngest child was to be college-bound within a year, our Client decided to buck the trend of the 'Happy Graduation' sign being replaced by a 'For Sale' sign and do what was best for them and their family. They loved both their home and their neighborhood, and thought it more important to invest in making their house work even better for themselves and for their family for many years to come.
With this goal in mind, Karin created a design that enlarged, by way of two small additions, and connected, by way of a new opening, the previously undersized and separate kitchen and den at the rear of the house. The existing rear deck was to be replaced with an enlarged new mahogany deck with large cedar pergola. The full exterior of the home was then painted and hardscaping and landscaping re-done by the Homeowner. Though not visible in the photos, significant wood and steel headers were installed to shore up the home's structure, a mix of fiberglass and spray foam insulation was installed to combat our lovely NJ winters, and a new crawl space and bilco door were installed below the kitchen addition to provide improved access to the basement when necessary.
Being familiar with Karin's respect for architectural accuracy and the fact the project already received its approval by Glen Ridge's Historical Preservation Commission, we expected a lot of attention to be paid to relatively small yet still important details of the project. Newly installed half-round copper gutters and leaders were custom-built and soldered on site, wood double-hung windows were supplied by LePage Millwork, and high-quality Simpson doors, Baldwin hardware, and solid wood trim was supplied by West Essex Building Supply. The custom frameless cabinetry was supplied by Plain & Fancy Montclair, manmade quartz and butcher block countertops from Dente Trading and Grothouse, Sub-Zero/Wolf appliances furnished and installed by Designer Appliances, herringbone tile floor (with oh so comfortable radiant heating by Schluter Ditra) and backsplash tile was supplied by Mediterranean Tile, solid oak floors were installed in the den along with custom designed TV and mudroom built-ins.
With this beautiful project all complete, we wish our Client and their family decades, if not generations, of enjoyment!