Kitchen For An Unknown Family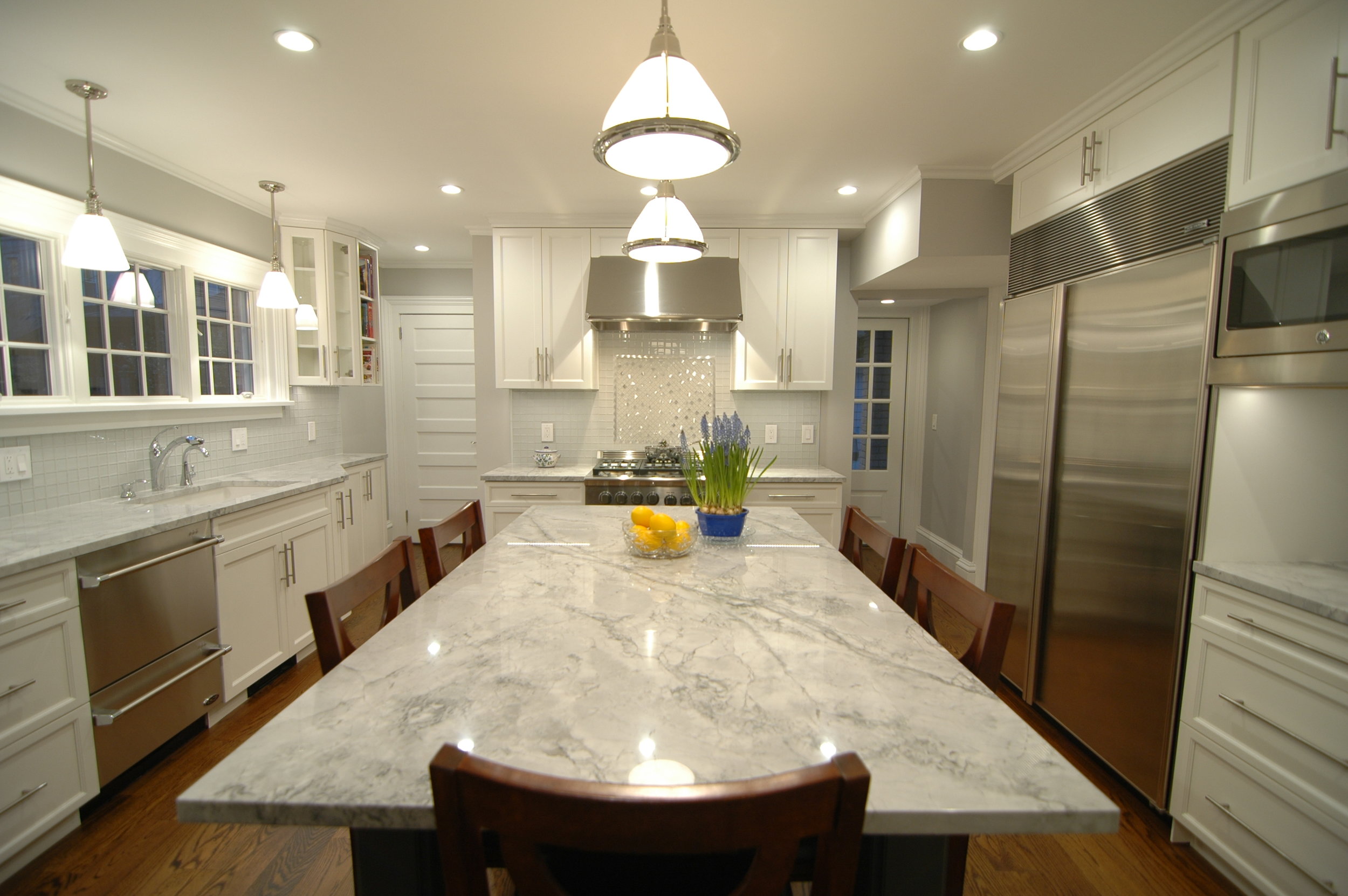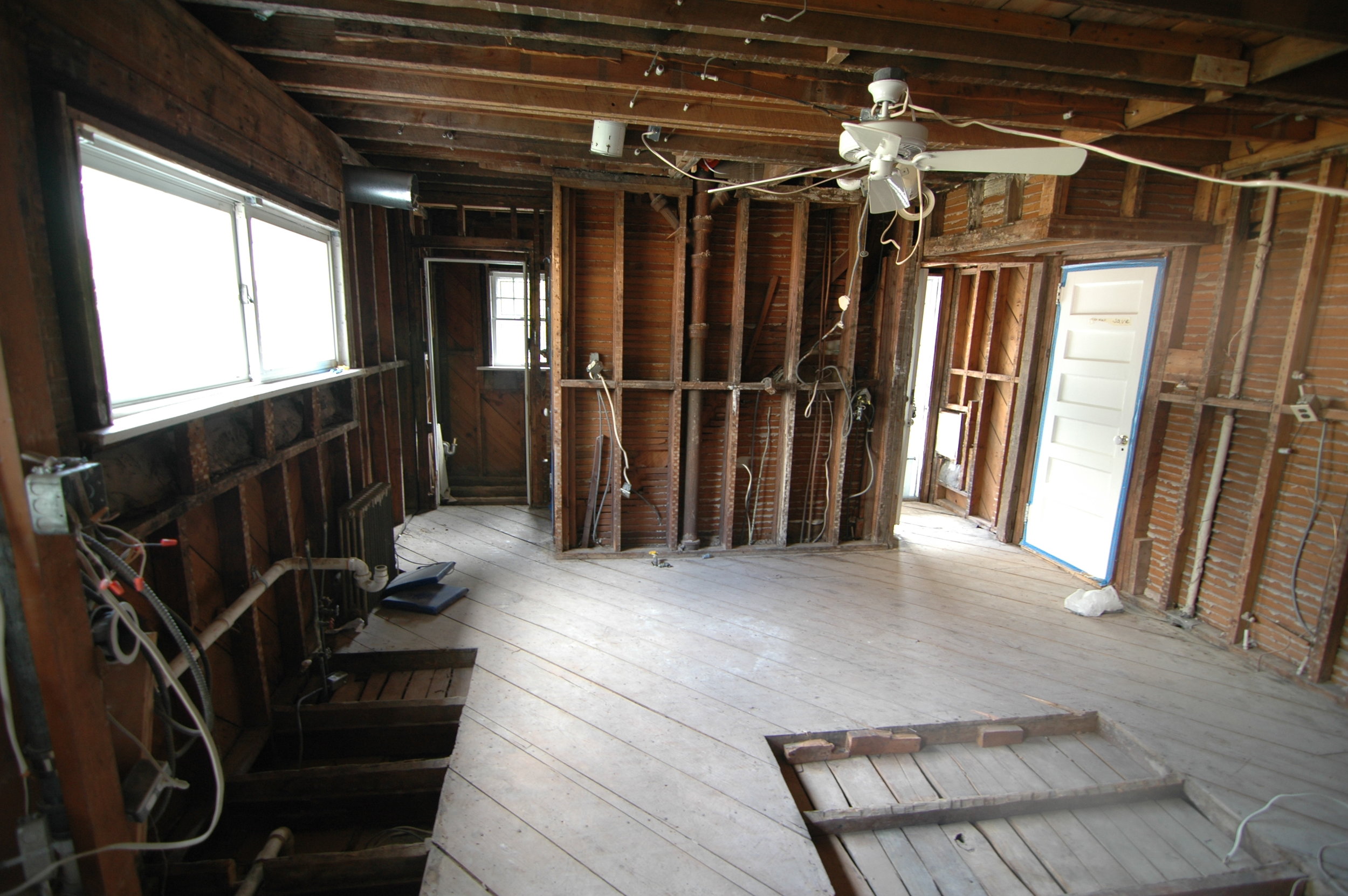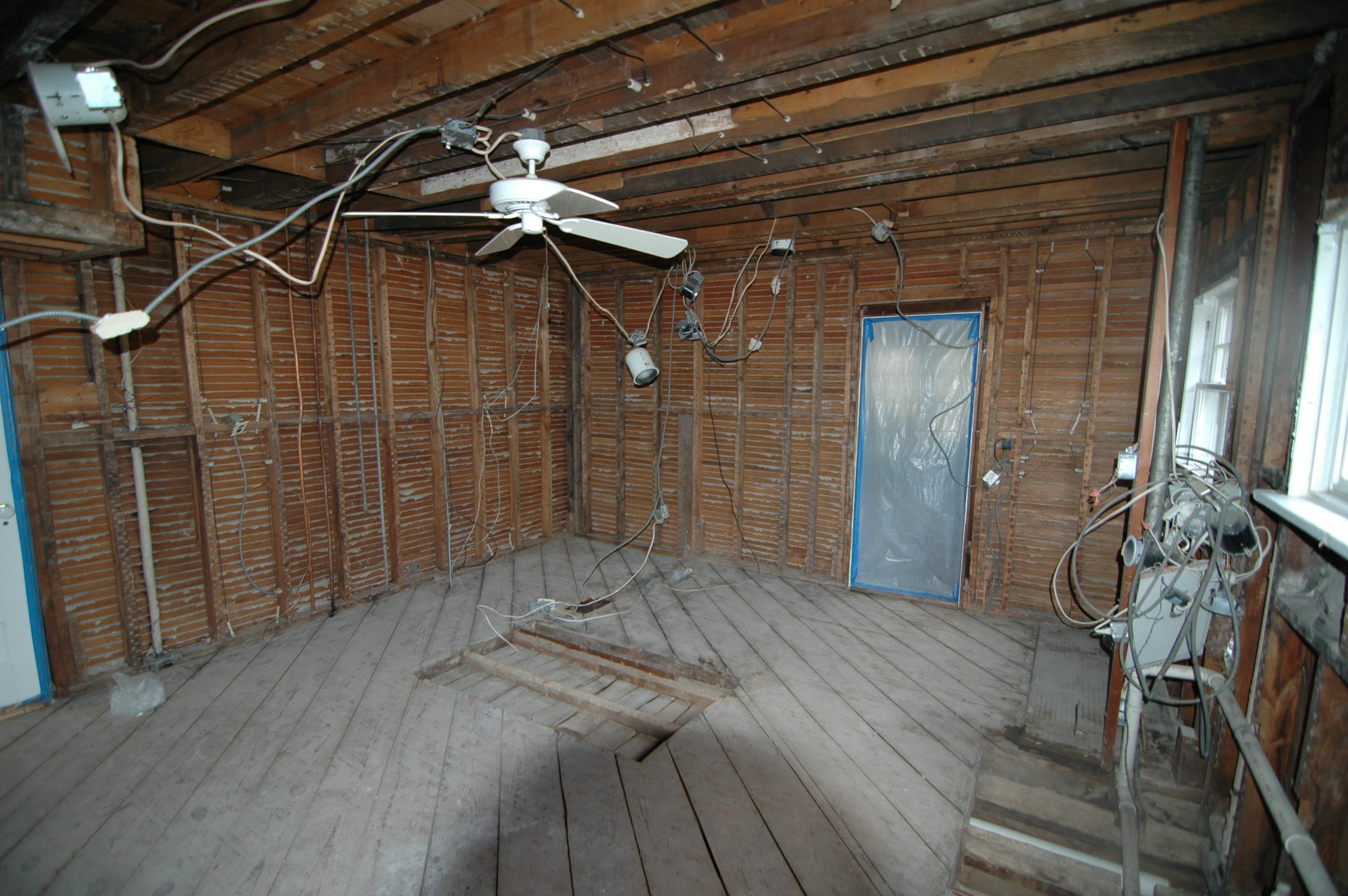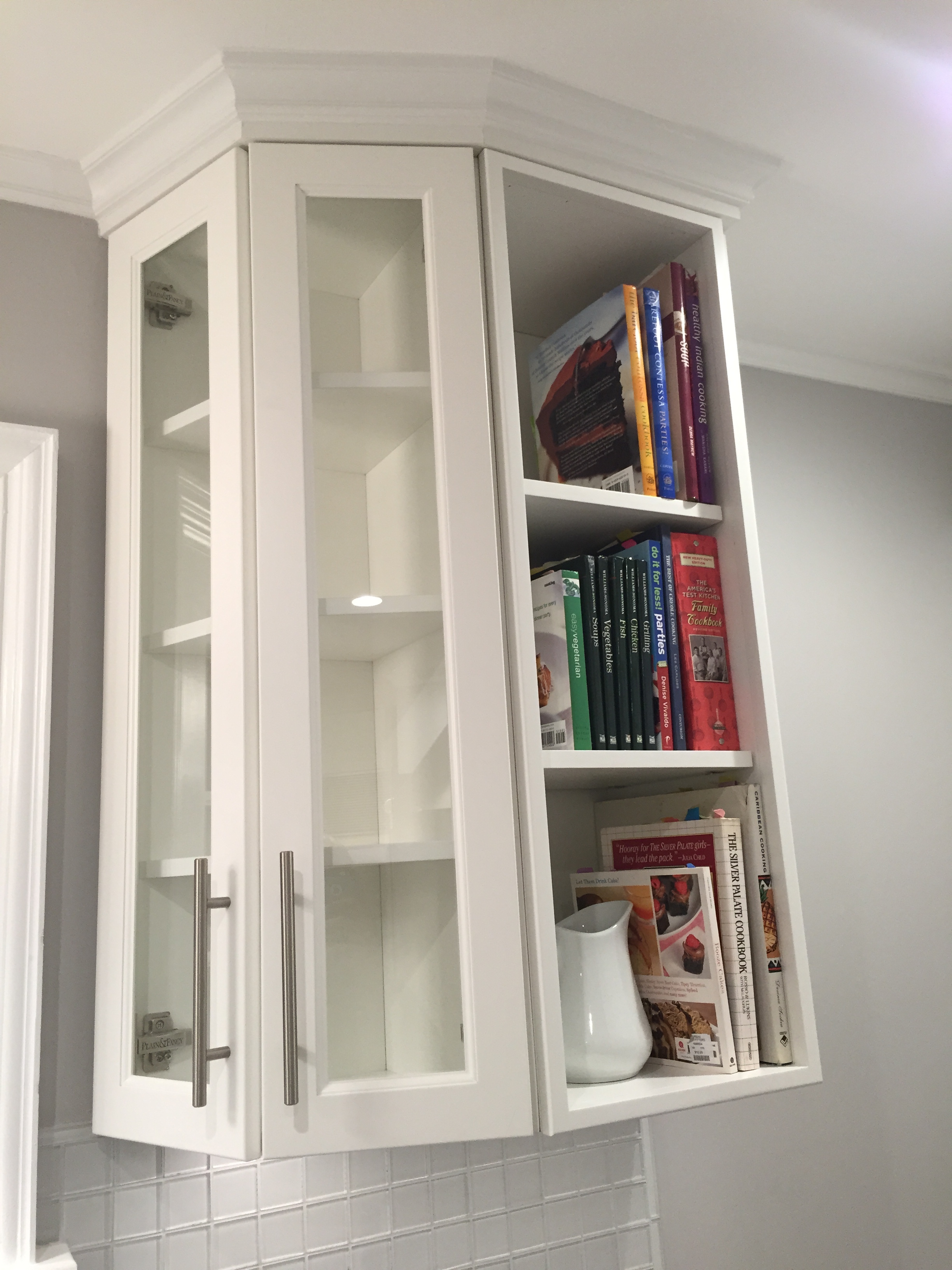 This particular home had seen a lot. Twenty seven years of Christmas and Thanksgiving celebrations, high school graduation parties for three children and countless family dinners, conversations and perhaps even a few arguments. With their children, now adults, living on their own and their ever-growing desire to simplify all aspects of their lives, our Clients decided it was time to downsize. And while most of the rooms throughout their 1917 center hall colonial had much to offer a potential buyer, the kitchen was not necessarily one of those rooms. That's where Wyanoke Builders stepped in to design and build a kitchen – not for their Client however, but rather for the next lucky family to own this Montclair residence!
To achieve this, Wyanoke Builders set about blending the successes of the past kitchen with proven, desirable features of modern kitchens. Removing the old walk-in pantry not only created room for a large, sit-at island, but also the opportunity to install a built-in GE microwave, a broom closet and a spacious pull-out pantry cabinet with in-cabinet LED lighting. The Sub-Zero fridge would certainly serve a new buyer well while the old open-burner range, with its difficult to clean components, was replaced with an easier to clean, closed burner model from DCS. Formica counters were replaced with "Super-White" quartzite from Dente Trading. Wide plank red oak floors took the place of the old linoleum tiles. With the soffits removed, new taller wall cabinets could be installed with soft close hinges and seamlessly integrated under-cabinet LED lights.
The cabinetry, designed and provided by Plain & Fancy Montclair, is a mix of white and charcoal hues and offers a lifetime finish warranty! The Rohl undermount sink is flanked by a dual drawer Fisher+Paykel dishwasher and a unique storage pullout. The glass tile backsplash is both easy to clean and a sleek backdrop for the Delta plumbing fixtures. And should the new buyer choose to look up, they'll notice highly efficient LED recessed lights which are balanced out nicely by pendants from Savoy House.
We often say that we don't just build homes, we build relationships. And while we may never get to know who might enjoy this project of ours, we're still proud of the finished product!